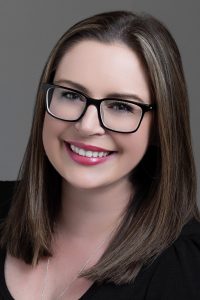 Hi, I'm Erica, and I joined the FPCA family in January 2022.
As the Executive Assistant for the FPCA, I correspond with members via phone and email by answering questions, helping with registrations, discussing upcoming events, going over membership categories, processing payments and assisting the office staff with anything they might need. I also handle the daily data entry for all New Members and prepare/mail the New Member packets monthly.
Prior to joining the FPCA family, I worked as a Member Services Representative at the Florida Institute of CPAs for 5 years and was the Assistant Business Development Manager for 5 years at Legacy Toyota and have worked in Customer Service for 20 years. I have a passion for customer service and helping people.
Outside from work, I love spending time with my family, including my wonderful husband Andrew, my son Bryce, and my adorable dachshund, Trixie! As a family, we enjoy going out on our boat, spending time with our extended family and traveling to the colder climates!