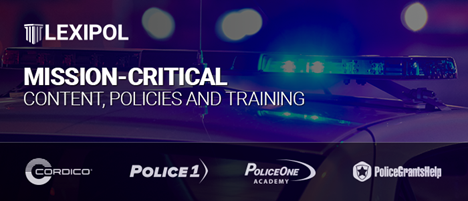 The Florida Police Chiefs Association is proud to partner with Lexipol – the nation's leading expert in content, policy, training and wellness resources for public safety and local government with a suite of services dedicated to reducing risk and improving personnel safety.
Lexipol offers mission-critical solutions such as:
Florida Police Chief Association members are eligible to receive a special discount on Lexipol services.
For additional information about Lexipol, please visit https://info.lexipol.com/partner-fpca. You can contact Lexipol by emailing info@lexipol.com or calling 844-312-9500.