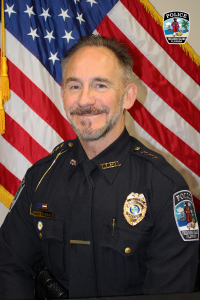 John Barkley became the Chief of the Treasure Island Police Department in March of 2020. Treasure Island is one of the barrier islands in Pinellas County and is part of the Greater Tampa Bay area. Chief Barkley previously spent 30 years with the Naples Police Department retiring in February of 2020.
Chief Barkley holds his Bachelor's degree in Criminal Justice Administration from Florida Southwestern State College, a Master's degree in Public Administration from the University of Miami and is a graduate of the FBI National Academy in Quantico Virginia.
Chief Barkley is a member of the Pinellas Police Standards Council and is an active member of the Florida Police Chiefs Association serving as a district director and a member of the awards committee. Chief Barkley is also a member of the IACP and the FBINAA.
Treasure Island Police Department
Phone: (239) 213-4853
COUNTIES: Pinellas, Pasco