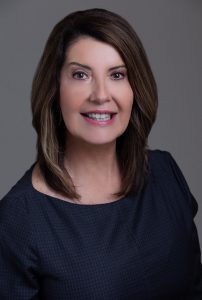 Hi, I'm Amy, and I joined the FPCA family in January 1999.
When I joined, I came on board as the Executive Assistant. In 2004 I was appointed the Executive Director and remained in that position until July 1, 2021. At that time, I went into semi-retirement and now currently serve as the Professional Development Manager.  In my current role, I focus on the FPCA's many training programs to help ensure the highest quality of training is being provided to current and future law enforcement leaders in the state of Florida.  I also work with the FPCA's STARS program that assists municipalities, universities and other hiring entities in their executive search for a new Police Chief, Assistant Police Chief or Deputy Police Chief.
In my spare time I enjoy spending quality time with my husband, Mike and our two adorable dogs, Roxy and Bella.