Sponsored by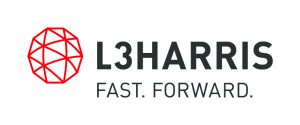 ELIGIBILITY:  All sworn, full-time Florida Police Officers, below the rank of Chief, of FPCA member agencies are eligible. Nominations may be made for an exceptional lifesaving act that places the nominee's life in jeopardy. A rescue via CPR or AED does not qualify unless the nominee's life has been placed in jeopardy.  Lifesaving Award recipients will be selected annually for actions occurring during the previous calendar year. Nominations for the awards should be made for police endeavors, either on-duty or off-duty. Nominations for this award are due by February 1st of each year. An agency may nominate only one officer per nomination period. An agency may nominate more than one officer if they worked together as a team and were involved in the same incident or project.  While there are oftentimes when multiple officers are involved in a lifesaving event, usually only one or two actually place themselves in "peril."  A lifesaving operation may be a team effort, such as:
Multiple officers helping lift a drowning individual while they are standing on the shore or bridge,
And/or if the other officer(s) had minor participation, yet were part of a team effort
And if there was only one officer actually in the water hazard and/or with the potential of death or great bodily harm, then that single officer should be nominated.
This will count as one nomination. The individual making the nomination does not have to be a member of the FPCA, however, the recipient should be from an FPCA member agency.  Having multiple officers selected for this award, when they played a minimal role, will serve to diminish the value of this prestigious Lifesaving award.
DETAILS ABOUT THE AWARD: In an effort to bring recognition closer to the recipient's jurisdiction he/she serves, this award will be presented to the recipient selected by the Awards Committee at a local event such as the local city commission/council meeting. This will enable his/her elected officials the opportunity to hear directly from a FPCA Board Member about the exceptional work accomplished by the recipient. The presentations will be coordinated with the recipient's Chief of Police. FPCA will provide a press release that the local agency can use for publications and/or media.   The total nomination package must not exceed 5 pages.  Any nomination packages over five (5) pages will not be considered. 
Deadline for submission:  February 1st.