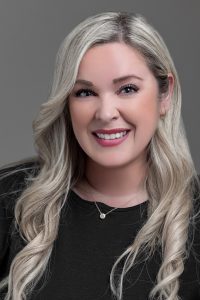 Hi, I'm Laura, and I joined the FPCA family in January 2022.
As the Finance & Operations Manager, I oversee all areas of Finance and Administration including payroll, accounts payable and receivables, cash management, general ledgers, inventory managements, all banking and reconciliations, the daily office operations and procedures. I provide strategic cost analyses to aid the board as needed as well as preparing quarterly financial statements. My job focuses on developing company policies and procedures. I also serve as the point of contact for human resources, and I am the liaison to insurance brokers, public accounting firms, payroll service providers, lenders, and 401(k) Plan financial advisors. There are many things I enjoy about working here, such as problem solving, providing timely and relevant analyses, and working as part of an amazing family to grow the Association. I also serve on our Foundation Board as the Assistant Secretary Treasurer.
I like trying to leave the world better than I found it. For many years I have volunteered with Habitat for Humanity, the America Cancer Foundation, The Salvation Army, and Florida State University's March of Dimes. I also love spending time in the outdoors, especially being in or on the water and, I enjoy baking and decorating elaborate cakes and other tasty pastries in my spare time.