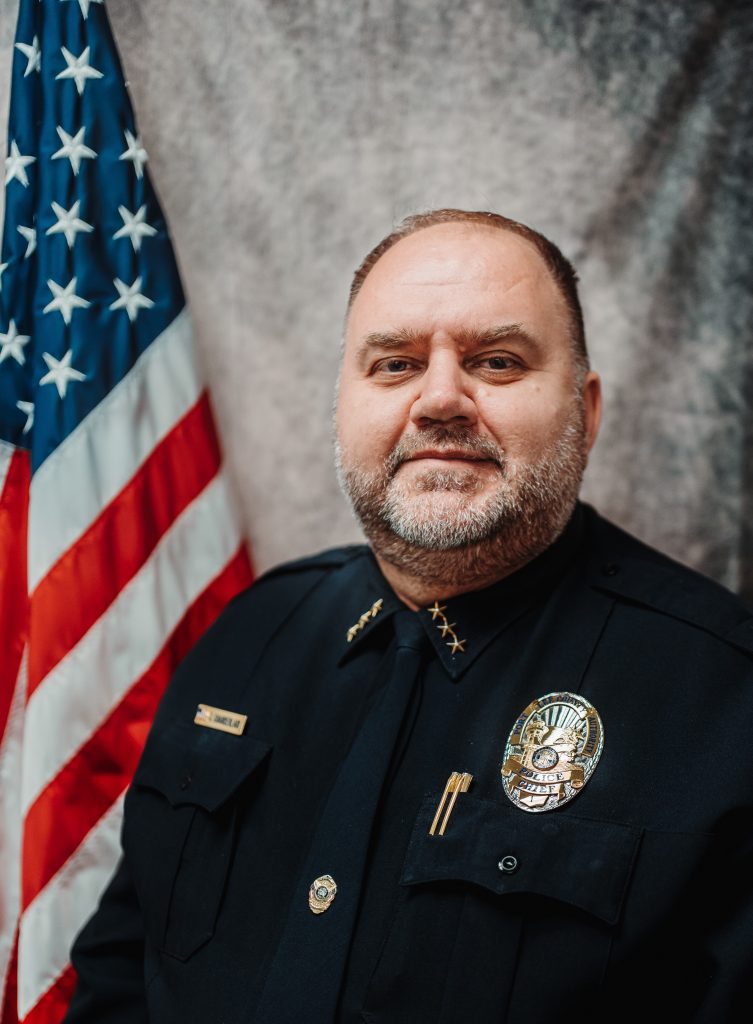 Shawn Chamberlain is the Chief of Police at the Lee County Port Authority.  The Port Authority oversees the operations of Southwest Florida International Airport (RSW) and Page Field (FMY), both located in the Fort Myers area.  The LCPA Police Department has approximately 80 employees, both sworn law enforcement and civilian staff.  While the entire mission statement is important, the chief believes the first line sets the tone;  "Our mission is to faithfully serve all people we encounter with empathy and compassion".   Our daily objective is to never forget that the privilege of wearing our badge is given to us by the citizens of this great state with high expectations.
Chief Chamberlain began his law enforcement career in 1997 as a Border Patrol Agent assigned on the southern border of the United States.  He then spent 17 years as a police officer outside of the state prior to being hired in Florida in 2017.  Chief Chamberlain also served on active duty in the early 1990's and is a veteran of the United States Navy.
Chief Chamberlain is a FEMA certified Emergency Manager, and has attended Northwestern University, Center for Public Safety, School of Police Staff and Command.  He holds a Master's Degree in Human Services with emphasis in Criminal Justice Leadership.   He has attended numerous leadership courses from organizations such as the FBI as well as the Southern Police Institute at the University of Louisville.  Some of the chief's most rewarding assignments in his career have been serving on a narcotics task force, being a firearms and defensive tactics instructor, and his current appointment leading the outstanding employees of the LCPA Police Department in a state that demonstrates incredible support for law enforcement.
Chief Chamberlain currently serves on the FPCA Board of Directors (Dist 9) as well as on the Legislative Committee.  He also serves on the Board of Directors for the Airports Law Enforcement Agencies Network.